The Hedge Knight & Other Collections

Featuring the brilliance of George R.R. Martin, Richard Knaak, Robert Jordan, Robert Silverberg & Raymond E. Feist with fantasy art by Julie Bell, Tom Mandrake, Mike S Miller, Ted Nasmith, Mark Stef, Boris Vallejo, Tom Yeates and many many more:

On this page (below) we showcase The Hedge Knight and on our other pages we are proud to offer our stock of specialty fantasy comics Dragonlance: Legend of Huma, Legacy , New Spring , Seventh Shrine , The Wood Boy , Magician Apprentice, Imperial Dragons, XIII and miscellaneous albums and Trade Paperbacks.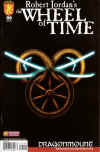 Coming soon are very special releases, we have two limited quantity covers for Robert Jordan's Wheel of Time EXCLUSIVE to this site, one signed and of course we will run with the whole Wheel of Time series. We have some copies of the Raymond E. Feist series Magician Apprentice, including Volumes 1 and 2 of the collected issues 1-6 and 6-12 issued as Trade Paperbacks and mint or near mint copies of editions #1 to #8 of New Spring.
New Spring at its launch ( distribution began 27th July '07 ) was far more popular than the publisher expected ... the initial print run sold out. We have stock of all issues #1, #2 , #3, #4, #5, #6, #7 and #8.